Party411 has had the privilege of working with many private individuals as well as corporate clients over the last 15 years.  We've even been fortunate enough to work with Taste of the NFL at Super Bowl and continue to do induction ceremonies every year for many a player at the Pro Football Hall of Fame.  Here are some of our favorite clients with a few glowing words…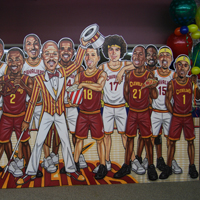 "I am getting e-mail after e-mail from clients talking about how awesome the event was. My predecessor to the Cavs has almost 20 years in planning the same type of event.

She attended the event last night and sent me a beautiful e-mail this morning that told me how impressed she was with the design, theme and décor."

Amy Liles
Cleveland Cavaliers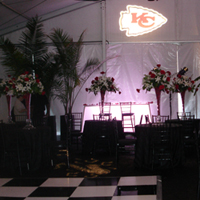 "Many thanks once again for all of the hard work Party411 put forth in making both the Chiefs 2008 and 2009 post Pro Football Hall of Fame events unforgettable. Party411 was understanding of our vision and offered many incredible ideas to help bring our event to fruition. You worked within our budget with ease all the while providing a product and service of the utmost quality and excellence.

I appreciate your commitment to our goal of presenting an event that is not only reflective of our organization, but appropriate for our honored guests and their achievements as well."

Jayne Martin
Kansas City Chiefs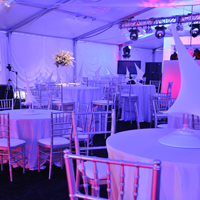 "Thanks for your role in making Bruce's induction such a memorable and stress free weekend.

Not only was the party amazing and everything we ever could have imagined (our guests are still raving), but our entire weekend was more enjoyable because we had you and your staff taking care of so many details for us.
You became much more than "party planners" to both of us and our entire family and for that we are grateful."
Carmen and Bruce Smith and Family
HOF 2009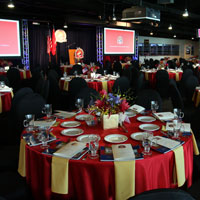 "Thank you to you and your team for all of the incredible time, care, and attention you put into making our event a success. We could not have done it without you.
I very much hope we have the opportunity to work together again. It was an enjoyable privilege this time around, and I am forever grateful to have found Party411 Events!"
Lea
Marine Corps Scholarship Foundation Brunch
/td>