THE way to have a BIG Party while Social Distancing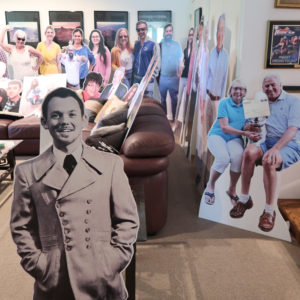 Every five year milestone, Larry celebrates his birthday surrounded by close friends who come from here but also from all around the country. Well, 2020 with its Covid and quarantine rules has made it almost impossible to celebrate BIG occasions—and this was BIG. Sherri, the one and only Party Girl, recently took on the challenge of delivering a "huge party impact" on a "safe-for-pandemic" scale as a surprise. It worked.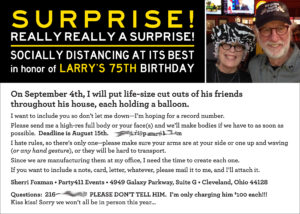 Party411 Events coordinated 100+ of his friends and family in a large surprise party that was off the charts and memorable! "Guests" emailed pictures of themselves to be made into life-sized cutouts that were then placed all around the birthday boy's home.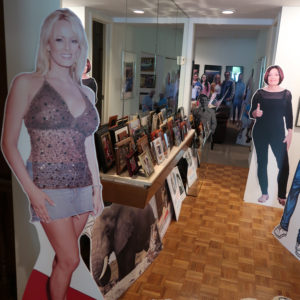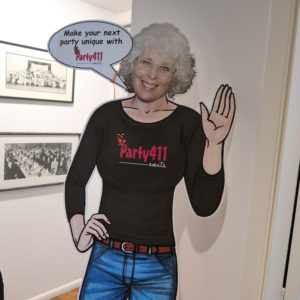 When he walked in he was greeted by cut outs of Sherri and Stormy Daniels (inside joke) in the front hallway. Around the corner friends Billy, Adrienne, Barb, Martin and others were sitting at his kitchen table.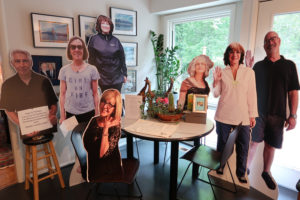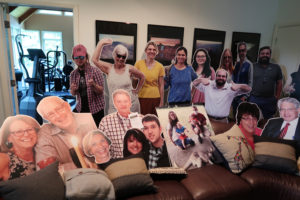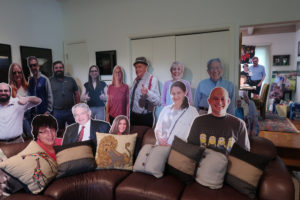 The living room included his current colleagues not to mention his white water rafting group, his dining room had an over abundance of very close clients/vendors, the gym included his friends from high school and the rest of the house was full with those who would have been invited and attended previous birthdays. The response far exceeded expectations. Over 120 friends were actually excited to participate and sent greetings with their photos. Social distancing at its best.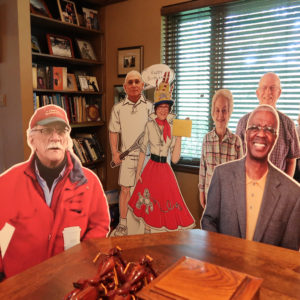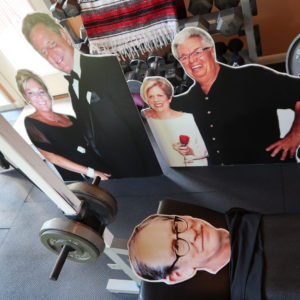 At first, admittedly befuddled, Larry had a great time seeing everyone "come together" for him and is now giving very small group tours. He told Sherri that he "eats breakfast at his kitchen table with a different person every day." It was/is overwhelming, but a celebration none the less that he continues to enjoy.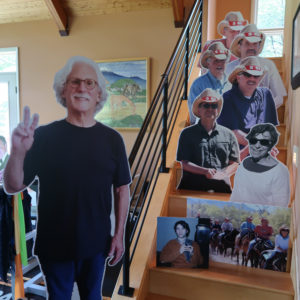 Party411 Events coordinated a wide range of pictures and messages for this celebration, from group shots, to faces placed on original artwork. Are you looking for a unique way to gather together? Email us at eventplanners@party411.com to discuss! There's always a way to celebrate. We'll show you how.
https://www.party411events.com/wp-content/uploads/2018/06/P411-events-logo-nohat.png
0
0
party411events
https://www.party411events.com/wp-content/uploads/2018/06/P411-events-logo-nohat.png
party411events
2020-09-18 19:19:07
2020-09-23 07:19:22
THE way to have a BIG Party while Social Distancing